Americans wind up the wind
Hywind could be getting four bigger sisters in the US.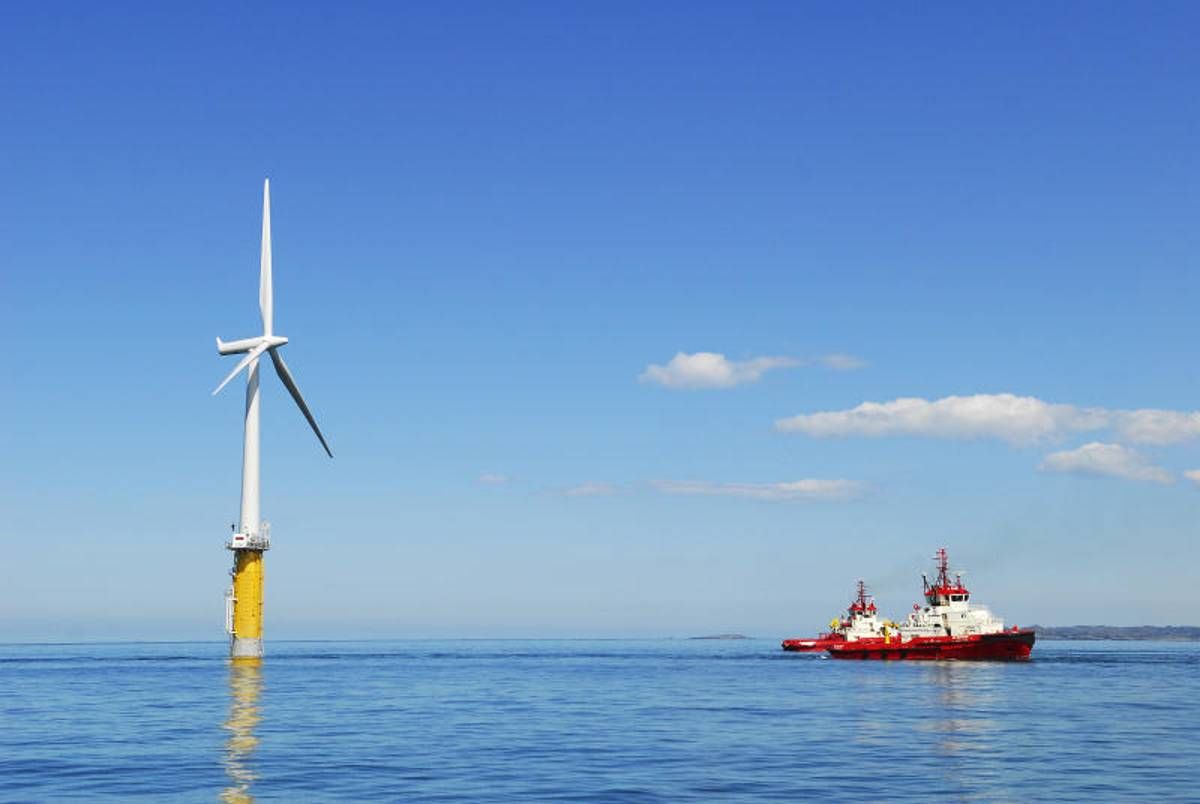 Denne artikkelen er over åtte år gammel
The world's firstfloating offshore wind turbine off Karmøy, western Norway, may be gettingrelatives "over there". Maine officials have promised Statoil support for ademonstration wind park with four full-scale ones.
According to Norway'sWater Resources and Energy Directorate (NVE), the Karmøy wind turbine wasNorway's most efficient last year with its 4,389 of 8,760 hours. At almost fullproduction capacity, it more than met expectations.
One of the best in the world
Statoil says 2011'sresults meant Hywind was one of the best in the world, something which NVE'scommunications advisor Arne Søiland says makes it top-notch.
Les også
Karmøy's windmill gets company
"The fact it scoredhighly not only means it is functioning well, but also that the turbine'slocation has been particularly successful," he writes in an email toAftenbladet.Statoil now wants toerect second-generation offshore floating wind turbines in the US, which arecheaper, more compact, and robust than the first research one.
Whilst Scotland isanother location, plans have come furthest in America. The University of Mainealso has an offshore wind centre, with a large laboratory for testing thetechnology in this area.
Four bigger sisters
Hywind could begetting four bigger sisters in the US, with production possible as early as2015-16. "The US is moreinterested in floating windmills than fixed. Statoil will be making a decisionin 2014 should the framework conditions be in place. We are now in the processof conducting environmental studies, we have been in contact with an interest associationfor local organisations, and we know that local industry in the U.S. has thecapacity to deliver," says Ståle Tungesvik, Statoil senior vice president forreserves and business development.
Nevertheless, Statoilcould be taking the wind out the Americans' sails. Whilst the company hasrecently met with those who negotiate an agreement on Maine's power prices,support at state level is insufficient for Statoil to begin construction.
No concrete promises
Mr Tungesvik tellsAftenbladet he has conveyed the message to Washington that the project needsfurther financial support to build off the US' eastern coast.
Les også
Floating wind turbine excites Japan
"The feedback wasvery enthusiastic, and this is something authorities want to achieve," heconcludes.According to Statoil,no further concrete promises of support at federal level have been made so far.
More stories on wind power:
Les også
Row upon row of new, giant wind turbines
Les også
Turbine tax breaks gladden Greens and Statoil
Les også
Statoil wind park costs far from breezing along
Les også
Germany aids Norway renewable energy certification
Follow us on Twitter.com/Aenergynews