Statoil in Ireland money quagmire
The Corrib gas field in Ireland has become almost three times more expensive than planned and evoked local hatred against the company. The scandalous project is forgotten in Norway, however.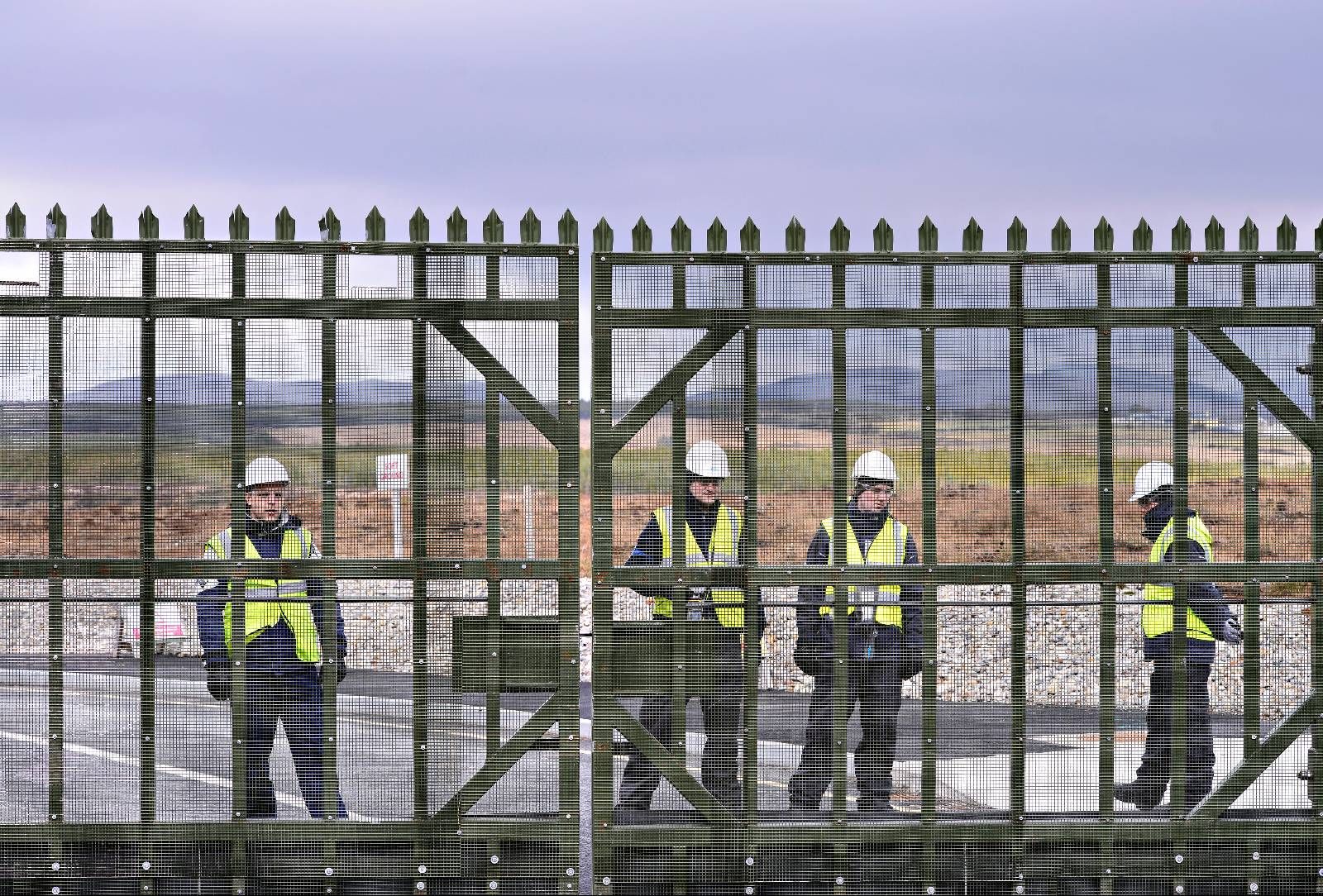 Statoil was part of a rare gas discovery off the northwestern coast of Ireland in 1996. With its 36.5 percent share in Corrib, the company saw a green future in Ireland. The plan was to start gas production in 2003. It did not work. The scandalous Corrib project disappeared from the annual reports after Statoil referred to Ireland as a focus area in the early 2000's.
Read the response from Statoil and Shell here:
"Less controversial now"
In Norway, the Irish scandal has completely disappeared off the public sector's radar.
The Corrib field is more than ten years delayed and nearly three times as expensive as originally planned.
NOK 17 billion overrun
Development was first scheduled to cost some NOK 6 billion (some EUR 796 million). Now, the bill has risen to NOK 23 billion (over EUR 3 billion).
"The oil companies have been so incredibly stupid. I'm almost lost for words. Shell and Statoil could have developed [it] a long time ago if they'd behaved properly and talked to people. But they chose to adopt a hostile line. They showed no mercy," Monica Muller tells journalists at Aftenbladet's energy supplement, due for publication, Saturday.
Ms Muller is one of several in the small community of Rossport who has protested vigorously against oil companies' Shell (45 per cent stake and operator), Statoil (owns 36.5 per cent) and Marathon Oil (18.5 per cent) plans for the Corrib field.
Gas fear
Oil companies chose a solution using a pipeline to a processing plant nine kilometres (some 5.6 miles) inland from the coast when they decided to develop the Corrib field in 2001. An offshore platform was too expensive, the companies said.
But some of the locals were very skeptical. They were concerned about safety when a pipeline with gas under high pressure (designed for 345-Bar) was to be built 70 metres (about 230 feet) from their homes.
Irish authorities gave oil companies the green light in 2002 to lay the gas pipeline across private property without the consent of the landowner. Shortly after, Shell took over as operator of the project.
Gulf
Several events have contributed to ​​the Corrib field becoming a multi-billion kroner financial drain for Statoil and other oil companies. They were first denied an onshore gas processing facility following complaints from locals in 2003. The environmental risk with building a facility of this size in a peaty area was too large, said authorities. The project was already delayed then. Planning permission for the processing facility was given the following year, but the problems had just begun.
Refused to budge
Even though most of the 34 affected landowners agreed to the gas pipeline, there were still six who refused their permission. The matter peaked in June 2005. Five men from Rossport were imprisoned because they failed to comply with a court order giving oil companies the right to lay the pipeline. Nicknamed "The Rossport Five", they spent 94 days in jail.
Shell had agreed to wait for an independent review of the project and an attempt at mediation with the local community then. The result was both a recommendation to decrease pipeline pressure and finding a new route. Permission from Irish authorities to the modified project was first in place in 2011. The pipeline is now being laid in a tunnel under Broadhaven Bay to avoid Rossport. Oil companies expect production will be underway in late 2014 or early 2015. Measured as a percentage, the NOK 17 billion overrun is far higher than known Statoil ones in Norway. Corrib's has become about 280 per cent more expensive, Mongstad 95 per cent, Åsgard 50 per cent, and Snøhvit 47 per cent.
Beaten and jailed
Shell has admitted that mistakes were made in the project's beginnings, but the relationship with the local population is far better now. The oil company also notes that many in the area are in favour of the project.
Nevertheless, some are still strongly opposed to it. Willie Corduff was one of 'The Rossport Five'. He believes that no matter what happens, wounds the Corrib project has caused the community will never heal.
"We've been beaten and imprisoned. Statoil's role in this is a disgrace. They never said what has happened has been a mistake," Mr Corduff says to Aftenbladet energy supplement staff.
Opponents of the development were not reassured by the fact that a worker at the gas processing plant cut a pipeline instead of a water one on 8 April. Gas from the Corrib field is still not coupled to the plant, just nitrogen to prevent corrosion.
Les også