"Sweet-looking polar bears don't scare me"
Company Odfjell Drilling is ready to drill in the Arctic. Managing director Simen Lieungh says oil drilling in the Arctic is just as safe as anywhere else is.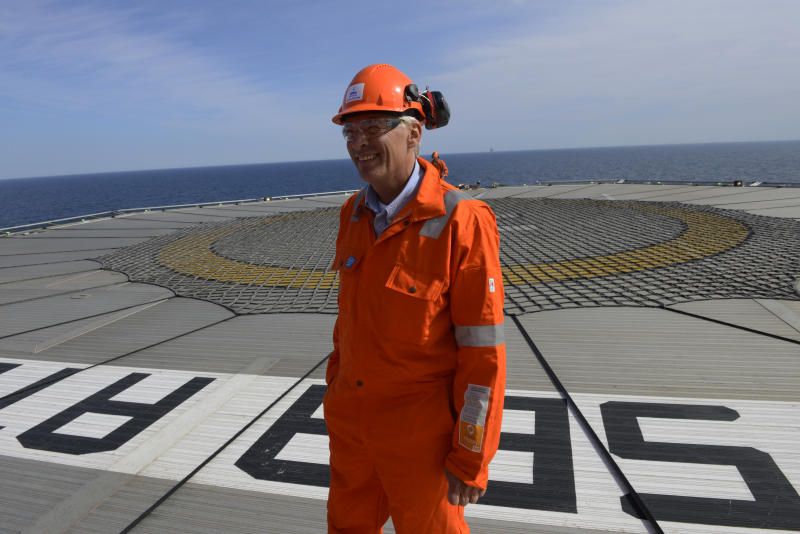 "I think security is well taken care of in the Arctic.There is always a risk of accidents, butwe're ready. We can run safe and secure drillingoperations. Slip-ups are just as dangerous in theNorth Sea," Mr Lieungh tellsAftenbladet.
"Environmental organisations' choice of things they use to argue with is too simplistic. I don't buy the picture ofa sweet polar bear."
Learnt many lessons
Mr Lieungh thinks that the oil industry has learntmany lessons from the DeepwaterHorizon accident in the Gulf of Mexico, which was a revelationfor many.
"It could have happened to anyone. It's wrong to believe it could nothave happened here. We should be humble aboutit. People make mistakes, and it was people not the equipment that failed at Macondo."
The Deepsea Atlantic drilling rig in the North Sea is an example of the type of rig Odfjellwant to back. The rig type is built fortough conditions, or so-called harshenvironment.
"We have chosen harshenvironment and deep water."
Les også
Arctic oil money awaits
Mr Lieungh believesmany use the term harsh environment, but it is more than just about technologyand equipment. This makes it important to select people with the right skillsthat are suitable for drilling in challenging areas in the High North."Harsh environment isabout much more than just using the term, it's dealing with it too. It's oftennot the equipment that fails but the people who can't withstand it. It's notjust a matter of flying someone young in from Bergen and expecting them to beable to deal with the darkness and the cold. This is what the mostvulnerable is," he concludes.
More on the Arctic:
Les også
See how quickly the ice is melting in the Arctic
Les også
Environmentalists take action against icebreaker
Follow us on Twitter.com/Aenergynews