Beyond Statoil – the coolest stands at ONS
The opening ceremony of the 2012 London Olympics was more impressive than the Statoil stand at ONS.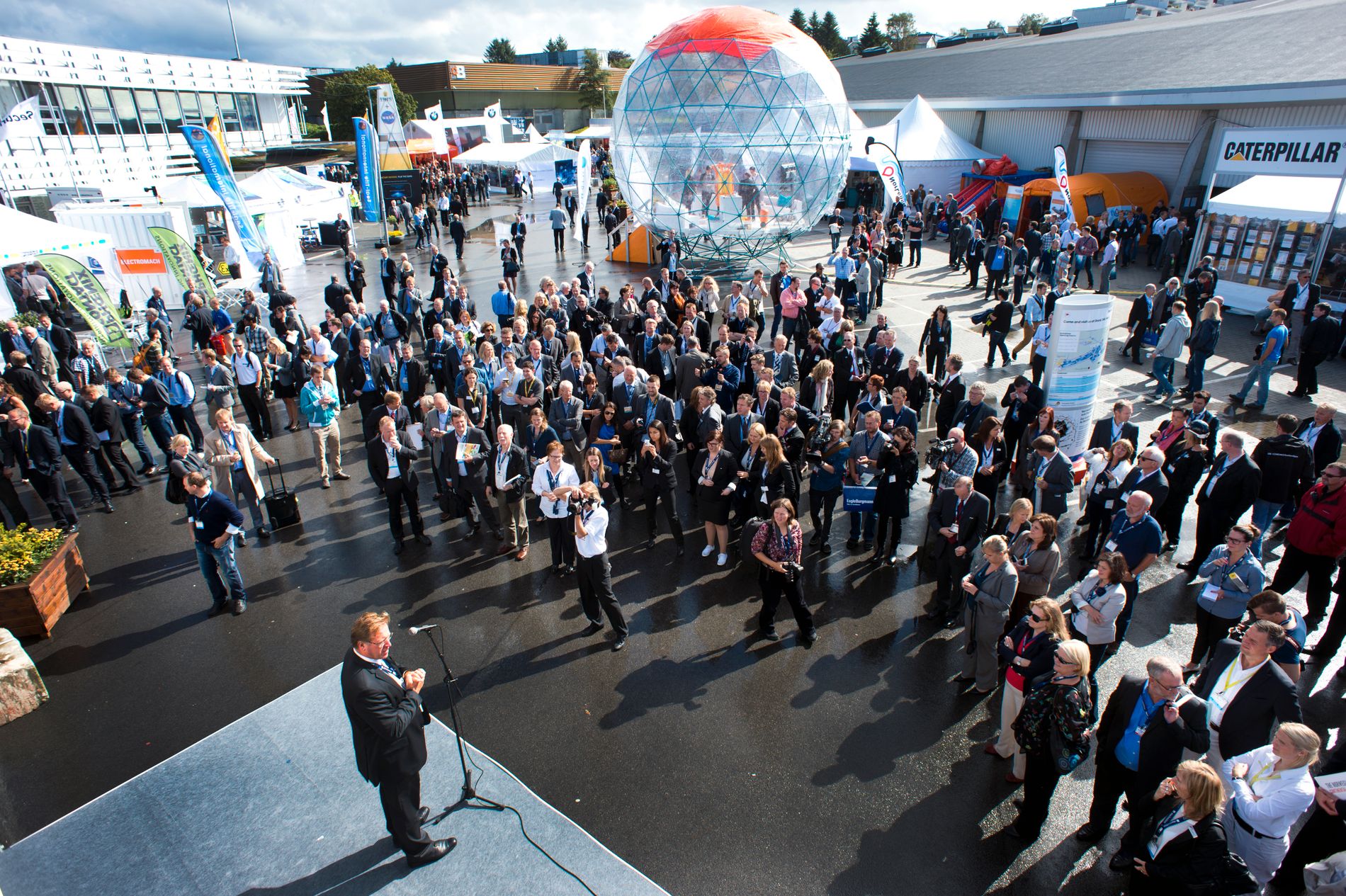 But only because the Queen and James Bond jumped out of a helicopter. Having Helge Lund, present the King with a vial of oil on Tuesday afternoon was a good effort.
But the Statoil boss could have sexed it up by arriving on a motorbike or hovercraft.
Otherwise, the Statoil stand is faultless. Executives descend staircases under moody lighting like synth players in 1980s electronica bands.
A 15 metre screen plays tasteful videos about oil exploration. And there are custom touchscreens scattered around with features that would make Steven Spielberg and Ridley Scott blush.
With its dramatic but still somehow soothing blue lighting, and pitch-perfect electronic soundtrack, the stand is like a Kraftwerk concert inside an Italian modern art museum.
Italian style
Inevitably, the Eni stand also has a touch of Italian style about it. With its two-floor meeting area, polished white tiling and understated white and yellow décor, it's already among the more attractive examples.
The matching red or white Converse shoes worn by all the staff on the stand lift it to new heights.
Visitors might have expected to be similarly impressed by the French flair at Total. And there are things to admire. Unfortunately, the enormous black sculpture on the stand makes it look like a giant's been playing Jenga and forgotten to clean up the pieces.
Models are no bad thing, in principle, however. And if visitors are interested in more literal exhibits there's no shortage of engineering porn. Huisman is probably the most impressive in this regard, because it has a model of a crane. At a scale of about 1:1. Visitors who like booths stands less cluttered, should check out the Tromso stand in the Explore North section of the exhibition. It has lots of white space, classy furniture and plenty of room to manoeuvre.
However, it has lost some of the magic since Tuesday morning when, still waiting for the tables to arrive, it was a minimalist masterpiece.
ConocoPhillips is equally keen to have space to move. With its two-floor meeting areas, clean lines, white colour scheme, and generously wide drinks area, it looks like a trendy London bar. The coffee machines that look like science experiments add to the urban chic.
It's also been a valiant effort from CPTDC (subsidiary of China National Petroleum Corporation) with its elaborate model of an oil rig and videos running on tasteful screens.
But poor production values on the video and only having a single floor let it down. Subsea 7 makes no such mistake.
It has two floors, an excellent marketing campaign running on all of its interactive screens, a huge red, but still somehow unobtrusive figure 7 to play with, and almost as many iPads as an Apple shop.
Ironically, there are fewer iPad's on the Siemen's stand, even though it looks almost exactly like an Apple shop.
Helpful staff, with colour co-ordinated ties, lots of screens to play with, a whole day of entertainment and presentations, and a chance to play video games make this one of the better examples at the show.
In the end though, with the Statoil stand looking like it has just landed from Mars, everyone else is playing catch up.
Follow us on Twitter.com/Aenergynews