DRØSET: The Colour Street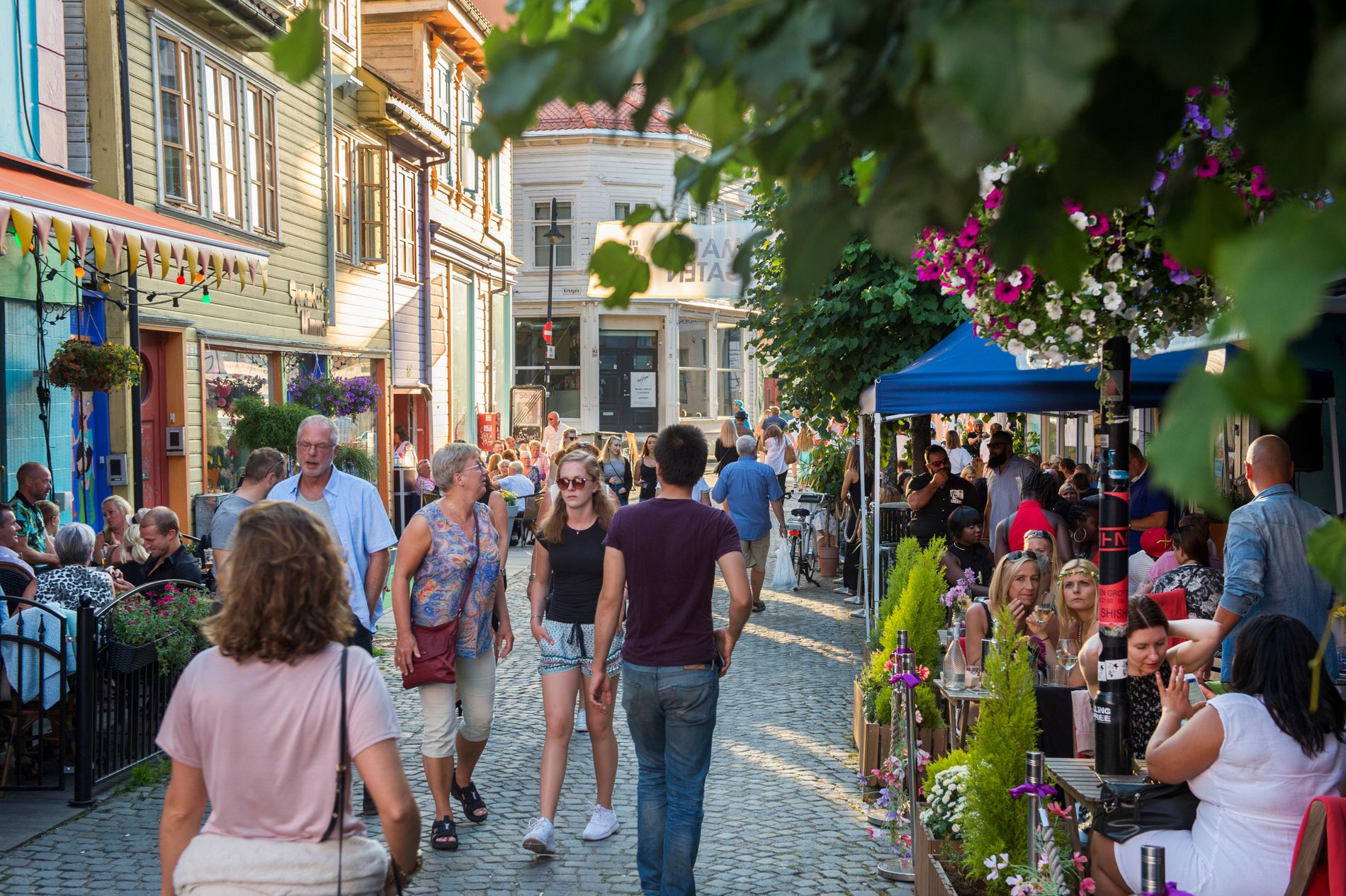 Welcome you tourists some are here. This is the fourth deal of this years summer series of tourist guides to Stavanger, and today we shall see closer on The Colour Street.
The Colour Street was to begin with a street with almost no colours at all. But then a hair dresser in the street found out that it was not good enough for him anymore, just to colour his customers hair, and so he started colouring the houses in the street in place fore.
So he coloured and coloured. He coloured this house pink and that house purple. He coloured houses yellow and blue and what not. He coloured early and he coloured late, and suddenly a lot of tourists showed up and took pictures.
Today, the Colour Street is known to be among the wonders of the world. Just like the Grand Canyon in America and the Pyramids in Egypt.
Almost every house in the Colour Street is a bar now. There are so many people drinking beer in the Colour Street now, that the local siddises find it nice, or «skamkjekt» as they say, which means somethings like that it so nice that you have to be ashamed over it. Which again, of course, comes from the fact that many siddises are brought up in strict pietism and so, it is a shame to have it nice.
The Colour Street is on the other side from where you come on the cruise ship. But maybe you came be a fly to the flyplace, or a train to the train station, if there is no bus for train or such which can be deeply disturbing, and then you can arrive from whatever side you like.
Most local people arrive from the Easterwick side, and then you have Books and Booze on your right hand side. There you can have both books and booze, and like so many other bars in the Colour Street, they have a rich selection of beer.
Good tour!
The Colour Street was to begin with a street with almost no colours at all.